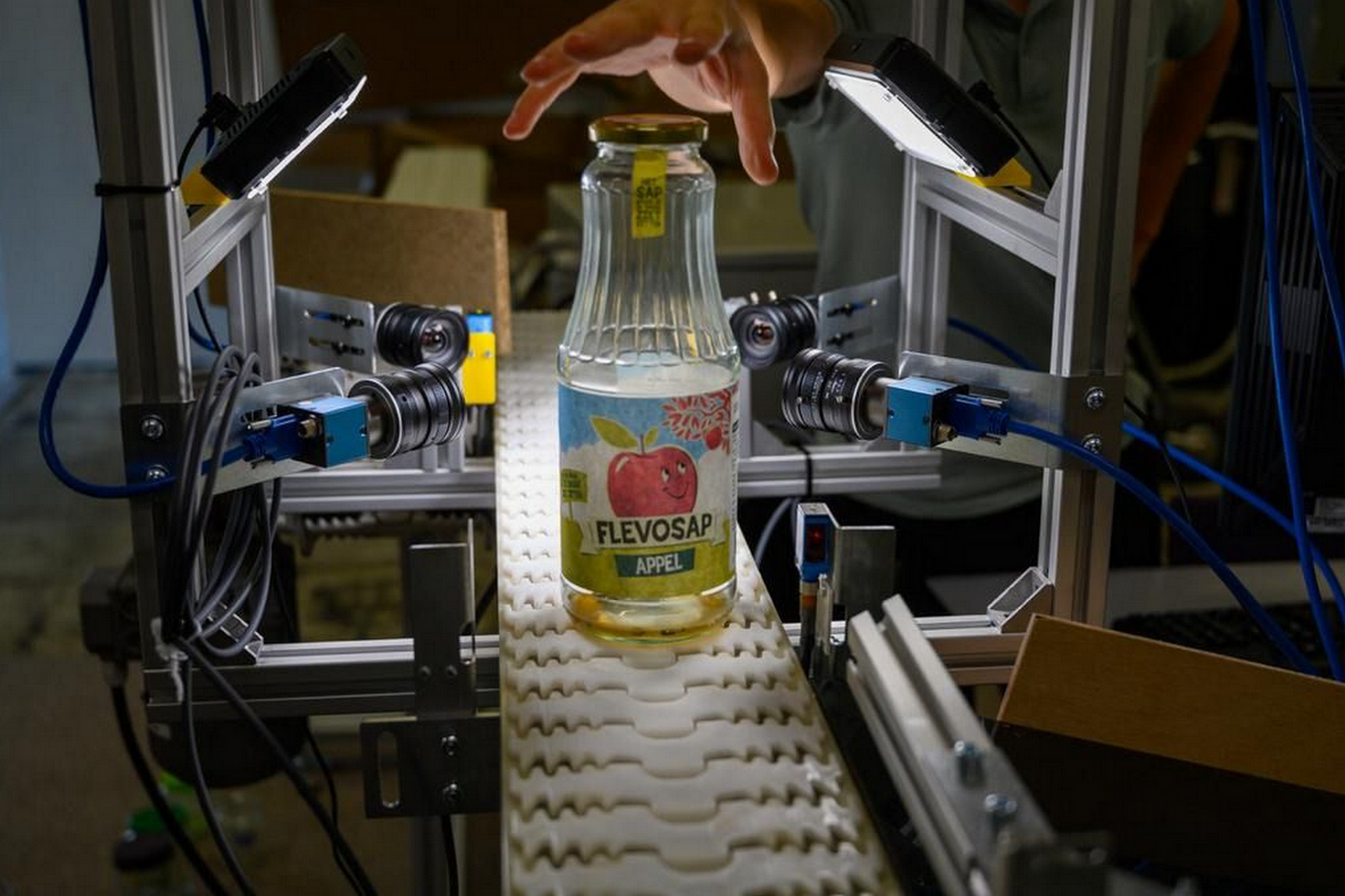 This scanning module helps achieve a 85% CO2 reduction by enabling the reuse of glass
Do you always recycle your glass containers? Good! However, reusing them is even better! This is, among other reasons, because glass needs to be melted down during the recycling process. Since this happens at high temperatures, the entire system of recycling glass is far from energy neutral. By reusing glass containers, the environmental footprint can be reduced further. However, in order to do this, a lot of challenges regarding variations must be tackled. Not only are there variations in the shape, properties and quality of the glass containers, but also in the lids that are on the containers.
These challenges need to be solved to allow for the effective reuse of glass containers. In order to achieve this Newcircle Technologies has partnered with PAKT, a start-up in the field of reusing (glass) containers. Together a sorting machine has been developed that is able to sort different types of glass containers. This sorting happens based on visual inspection. We, as Newcircle Technologies, have developed a cost-effective and robust method of detecting barcodes. This method is based on a multicamera system and can handle variations in type, color, position and rotation of barcodes.
In the future we plan to help PAKT with the development of a fully automated glass reusage system. This includes the development of a vision module for the autonomous manipulation of glass containers, independent of position and orientation. This module will be based on a 3D stereo vision algorithm and will also contain a vision component for automatically removing lids/caps.
Ready to start your own automation?